Specialised dialysis care
In-hospital dialysis
We offer a 24-hour mobile dialysis service with specialised staff on call to provide care and support. Our services include haemodialysis, peritoneal dialysis, continuous renal replacement therapy, plasma filtration and blood exchange.
What is in-hospital dialysis?
In-hospital dialysis is a treatment which typically takes place under emergency circumstances and in hospitals on an in-patient basis. Under these circumstances, a clinician will prescribe dialysis in one of four primary methods, should it be required:
Sustained low-efficiency dialysis
Continuous renal replacement therapy
Slow continuous ultrafiltration
During your treatment
Your in-hospital dialysis treatment and care will depend on whether or not you are currently a dialysis patient.
If you are a dialysis patient
You will most likely have an existing dialysis access site. Your dialysis site will be assessed, and if it is viable, it will be used as the connection to the dialysis machine. A catheter can also be used.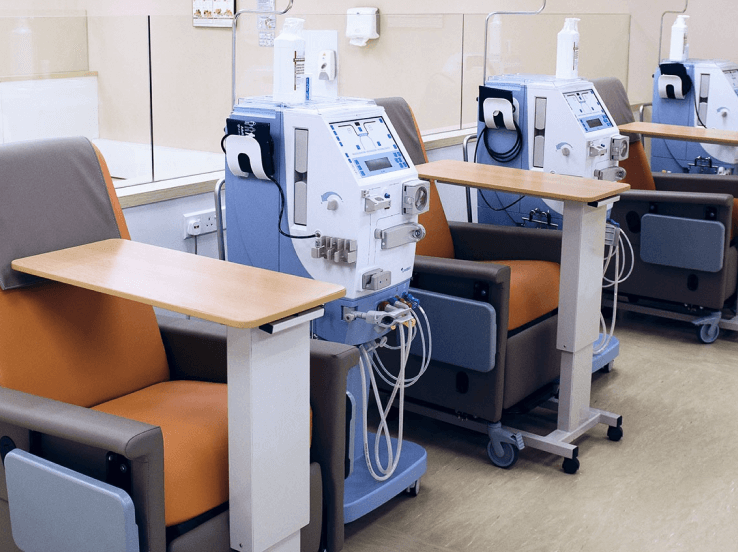 Considerations for in-hospital dialysis
01
Quality care by NRC specialists
---
Your hospital dialysis treatment will be provided by a specialised dialysis practitioner, ensuring you receive care that is safe and delivered with compassion.
02
Consistency in care
---
You do not have to be concerned that the dialysis care delivered by the acute renal team, will be different to the usual chronic dialysis care provided by your usual renal expert.
03
Hospital Ts and Cs may apply
---
In-hospital dialysis is an emergency form of dialysis taking place in a hospital, under an in-patient setting. You need to be familiar with the hospital terms and conditions that apply to patient care.
04
Dietary restrictions
---
You will have specific dietary requirements that will be communicated to your in-hospital care team for regulating in hospital.
Find a clinic near you
With over 71 dedicated dialysis units and a presence in every major metro across the country, you're never far from the support you need.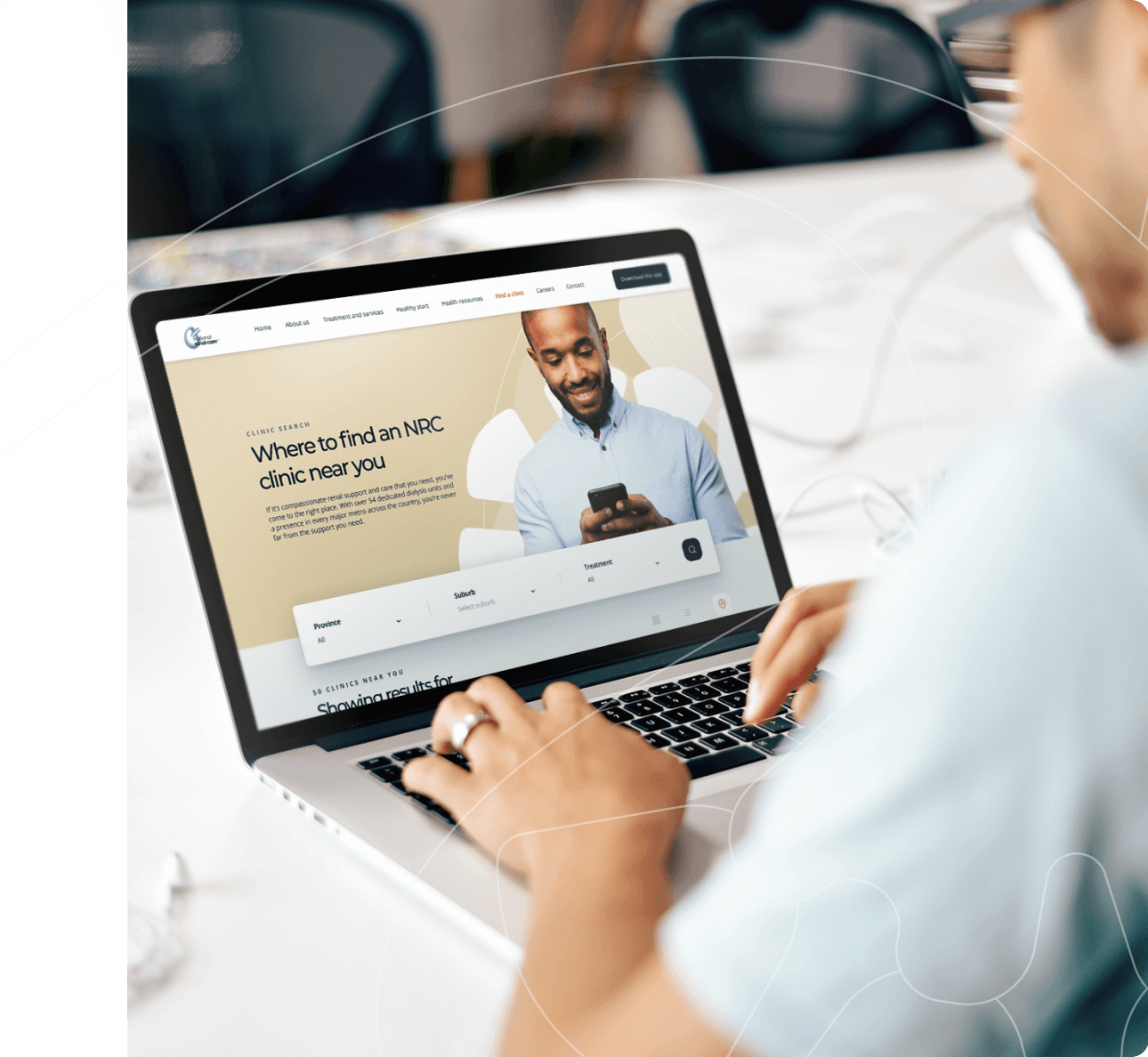 Here to help you
Whether you are a patient, a family member or a caregiver, we work closely with you to guide you through the treatment journey – from understanding the condition, treatment options and dietary changes. Get the care and information you need by reaching out to us.